What the Digital Running Log Gives You?
Whether you are a beginner or an experienced runner, a Running Log is an essential tool that will help you track your progress and reach your goals.

Matea Matosevic, Olympic Runner
Practical and Simple Input of Training
Digital running logs are easily accessible on your smartphone, tablet, or computer, allowing you to log your runs anytime and anywhere. You don't need to carry a physical logbook or rely on memory to record your running data.
A Clearer Insight Into Training
With plenty of graphs, statistics, and visual displays of data, you will have a better insight into your training and will be able to adjust your training more easily in order to achieve your best.

Easier Tracking of Progress
Enter the date, distance, and time of your run and the running log will do all the calculations for you. Set goals, track your progress, and discover what works best for you to maximize your true potential.
Additional Motivation
If you run out of motivation, you'll be able to look at past notes and remind yourself of how much progress you've made since you started training.

Unleash Your Running Potential!
Fuel your passion for running and break through barriers. It's time to run beyond limits and discover your true potential!

Matea Matosevic, Olympic Runner
Who is Matea Matosevic?
Hi! I am Matea, the founder, blogger, and writer behind OLYRUN. I use my experience and knowledge to help everyone who loves running. I am an Olympian (Rio de Janeiro, 2016), a participant in numerous World and European championships, a lawyer, and a running enthusiast. For more than 14 years I have competed in track and field, road, cross country, and mountain races. I am the owner of U23 national records in 5000m (16:28.98) and 10000m (34:28.94), and U20 national record in 10000m (35:49.10).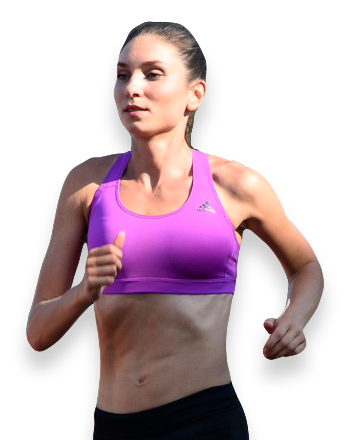 Frequently Asked Questions
A Valuable Tool For Every Runner!
This Running Log allows runners to record, track, and analyze their running activities, helping them improve their training, monitor their progress, and stay motivated in their running journey.

Matea Matosevic, Olympic Runner